I am having open voiceover auditions for the following characters in the Parody Rangers feature.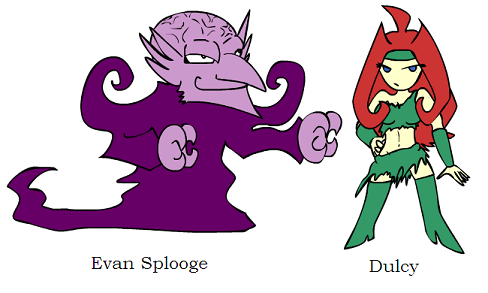 ______________________

FOR GIRLS: Dulcy
Overview - I essentially had to design a character with more sexual appeal than Pinky, even. The main seller on this will be being able to do an English and/or Australian, similiar to that of the character from the real movie (Dulcea). I'll supply a few lines, including the opening monologue that she speaks...and I'm getting this out here now: You don't have to do this for the audition, however, IF you get the part, you WILL have to do about 30 seconds of orgasm improv for a certain scene. I'm saying this now so that when I find the person I need, they're not backing out of it.

Audition lines -
-Ages ago, an interdimensional being named Zordon, established a command center in his never-ending battle against evil. With the aid of his trusted assistant, Alpha 5, he was able to gather together a group of young martial artists, giving them the powers to morph into a super fighting force. Now, years later, he has randomly returned to bring in a NEW group of teens, all with serious, freaking issues, like...you have no idea...really. They're fucking scary. Why is this being written this way? Anyways, now there's ANOTHER new set of rangers, because our logic says we need to change their theme into something new. But this time we have an actual BUDGET, so we filmed this movie overseas, in hopes that popularity will further increase. Instead though, we blew the budget on booze, and bastardized your childhood memories of not only the series, but now this feature film...

-I am Dulcy, master Xena warrior princess knockoff Australian supermodel of the Planet Buut2dahed. What the bloody hell do you want from me?

-It's dangerous to venture out here at night, so you may stay here until sunrise. I've prepared a room for you all.

__________________________________________________________

FOR GUYS: Evan Splooge
Overview - This is one of the biggest parts in the movie. The character has a lot of lines...and no voice. Seriously. I've had a few early ideas such as a "Sean Connery" or "The Monarch" voice and other such things, but realized they may be too generic. This character is VERY dependant on comedic timing, and is very demanding in that department. I'd like him to be along similiar lines to how Ivan Ooze (his ancestor) sounds in the real Power Rangers movie. Be creative, as his first line is completely up to your ideas.
Audition lines-
-**Evan Splooge's introduction line of your creation**

-SOOO glad you asked! I am the towering terror, the master of mayhem, the purple punisher, the vi-o-let of vi-o-lence! I AM...DARKWING DU- I mean...they call me EVAN SPLOOGE!

-'EEEEY, how's it hangin' Coach Z!?

-**Generic evil laughter of your creation**
__________________________________________________________
Send these voice auditions in a zip file to Kirbopher15@yahoo.com and the deadline will be March 1st. You've got a little over a month. Lemme hear some good stuff, people!